Year 6 classes
| | |
| --- | --- |
| 6A | Miss Roddy |
| 6B: | Mrs Hilditch/Mrs Ryan |
We use Class Dojo regularly to update parents about what their children have been doing. It's free to sign up! Parents should have received a sign-up code from their children's class teacher which is needed when logging in. Click on the link above to go to the Class Dojo homepage.
6A do PE on Tuesdays and Thursdays.
6B do PE on Wednesdays and Fridays.
Homework
Daily reading
TTrockstars
Spelling Shed
MyMaths
Maths set every Monday and due Wednesdays
English set every Wednesday and due Mondays
---
Useful Websites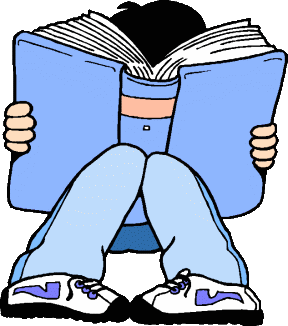 Reading
Are you looking for a new book to read? Why not try one of these?
Suggested reading listed for children in Year 6
---
| | | |
| --- | --- | --- |
| BBC Bitesize | RhymeZone | Antonyms and Synonyms |
| BBC Bitesize is the site to go to for SATs revision. This is the Literacy page. | Are you struggling to find a word that rhymes? Click here and this site will help. | This game is about antonyms and synonyms. Do you know the difference? |
| | | |
| Game Goo | Spelling City | |
| .Game Goo is a site full of Literacy games. Have fun here! | Try out the free activities on the Spelling City website. | |
| | | |
| --- | --- | --- |
| BBC Bitesize | Nrich | Sumdog |
| BBC Bitesize is the site to go to for SATs revision. | This is a great website for maths puzzles | Here's the Sumdog website. |
| | | |
| Visnos | | |
| Use the interactive maths activities to practise. | | |
General Science

| | | |
| --- | --- | --- |
| Children's University | Engineering Interact | BBC Terrific Scientific |
| This site contains loads of fun facts, resources and games to do with many areas of science (made by the University of Manchester) | This site contains lots of fun games and animations to do with a variety of science topics (made by the University of Cambridge) | Click here to go to the Terrific Scientific website to find out how the results of our experiments compare to other schools around the country. |
---
Electricity
| | | |
| --- | --- | --- |
| BBC Science Clips | BBC Bitesize | Hwb Circuits |
| The BBC Science Clips site is always a good place to start your research in Science. It contains useful information about all of the topics we study. | The BBC Bitesize site is a good place to do some Science revision. Try to do all of the tests on there! | Use this website to practise making circuits. |
| | | |
| Blobz Electrical Circuits | Hyper Staffs Electro Bot | Learning Circuits |
| The Blobz website is a great revision guide for electricity and it has some nice little activities to test your understanding. | Help Elvis the Electro-bot repair his spaceship by using your knowledge of electricity and circuits. | The Learning Circuits website is another great place to learn about circuits. |
| | | |
| Electronics Club | Deadly 60 Electric Animals | |
| The Electronics Club has lots of information about the various circuit symbols. | Steve Backshall's Deadly 60 inspired electricity activity is here! | |
---
Evolution and Inheritance
| | | |
| --- | --- | --- |
| Mini Vinnies | Stations of the Cross | |
| Here is the Mini Vinnies website. Are there any good ideas on the site for us? | Find out more about the meanings of each of the stations of the cross here. | |
Stone Age, Iron Age, Bronze Age
| | | |
| --- | --- | --- |
| Min y Don | Barmouth | |
| The official Min y Don website. | Find out about Barmouth, the nearest town to Min-y-Don, here. What is the weather like there? | |
| | | |
| --- | --- | --- |
| The Front Line | Facts about WWI | World War I Poetry |
| What was life like on the front line? Find out on this BBC website. | Some facts and information about World War I | This page from Oxford University is aimed at Key Stage 3 children but there are some really interesting articles on it. |
| | | |
| World War I timeline | Animated map of the war | The Great War Visual History |
| Use this interactive timeline to find out the causes of the war and to find out important events during the war. | Click on the image above to see an animation of the progress of The Great War. | This American website contains videos and articles about the war. |
| | | |
| Crossing The White Line | First World War National Archives | World War One Diary Entries |
| The Crossing The White Line website, which we use in class, tells the story of Walter Tull. Find out more here. | The National Archives website contains digital versions of real World War I diaries and other World War I records. It's well worth a look! | The World War One Movies page from the BBC is an excellent place to find out about life in the trenches. |
| | |
| --- | --- |
| Think U Know | Scratch |
| Do you think you know about e-safety? Check it out here. | Download Scratch from here. |